Is There a Macular Degeneration Cure?

What is Macular Degeneration?
Macular degeneration is a dreaded eye health diagnosis. A disease that causes loss of sight in the center of the visual field, macular degeneration is the leading cause of blindness in Americans aged 60 and older. All told, it is estimated that macular degeneration affects 8.5 million Americans aged 40 and older.

The macula is located in the center of the eye's retina, the part of the eye that converts light into electrical impulses that are sent to the brain to create a visual image. The macula is responsible for seeing objects in the central visual field clearly, and is necessary for common tasks like reading, driving, watching TV, playing sports and recognizing faces.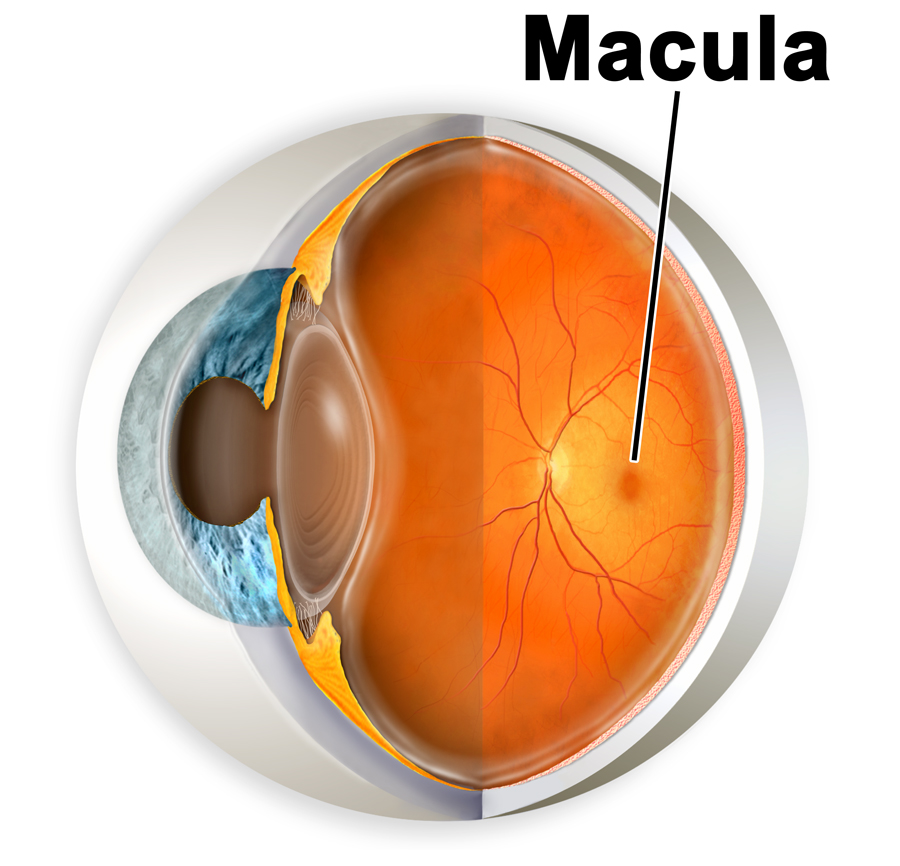 In macular degeneration, the macula is slowly destroyed, often due to free radical damage or exposure to dangerous short-wave light frequencies from the sun. As macular degeneration progresses, the center of the visual field first becomes blurry, then obscured, and finally resolves into a dark, opaque blur.

Risk factors
Older people are at higher risk for macular degeneration, which is why the condition is also often called age-related macular degeneration (or AMD). People in their 40s and 50s have about 2% risk of getting macular degeneration, but this risk increases to nearly 30% in those over age 75.

Besides age, risk factors for macular degeneration include smoking, obesity, a sedentary lifestyle and a family history. Women are at higher risk of the condition than men, and people who are Caucasian are more likely to have macular degeneration than African Americans.

Macular degeneration affects more than the eyes
Researchers have found that psychological distress in people with macular degeneration is very high; similar to distress experienced by other chronic illness populations. About 44% of those with macular degeneration also have symptoms of depression. Research further shows the greater the vision loss, the higher the risk of struggling with depression.

Is there a cure?
There is no cure for macular degeneration. As with so many other chronic illnesses, prevention is the best strategy. If macular degeneration has already manifested, the next best strategy involves taking steps to slow its progression. Thankfully, there are many lifestyle changes we can make to prevent macular degeneration while promoting overall eye health:

Enjoy moderate exercise, such as walking for 30 minutes every day.

Aim for a healthy weight.

If you're a smoker, seek help to quit as soon as possible.

Eat a healthy diet that is high in fruits and vegetables; the colorful pigments called carotenoids in dark leafy greens, carrots, corn, mangoes, watermelon, and numerous other brightly-colored veggies are known to be sight-protective.

Antioxidant macular degeneration supplements. These have been found to both reduce risk and slow progression of macular degeneration. U.S. government studies, called the Age-Related Eye Disease Studies (AREDS and AREDS2) found that those who took an antioxidant supplement reduced their risk of macular degeneration progression, and reduced the odds of losing central vision.

Lutein and zeaxanthin
Lutein and zeaxanthin are known to protect against degeneration of the macula by replenishing macular pigment and defending the eyes against damaging UV rays. Of the 600 carotenoids found in nature, only lutein and zeaxanthin are deposited in high quantities in the retina and macula of the eye.


Prevention is the Best Cure
Should you choose a proactive, preventive course of lifestyle changes and eyesight-preserving nutritional supplements, keep in mind that the earlier you start, the better your outcome may be. When choosing eye vitamins, look for supplements that offer quality, natural ingredients and a clean formulation without synthetic additives.

While there is no cure for macular degeneration, compelling and abundant evidence suggests that there is much we can do to prevent it or slow its progression. The path to lifelong vision health starts with regular eye doctor checkups -- early macular degeneration detection offers even more advantages in maintaining good eye health for the long haul.

Related links:

National Eye Institute - Macular Degeneration Facts

Age-Related Eye Disease Study 2 - Published Results

Columbia University, New York- Macular Degeneration Information

US Centers for Disease Control - Vision Health Initiative

Novel Antioxidant Supplement - Resveratrol for Macular and Total Body Health